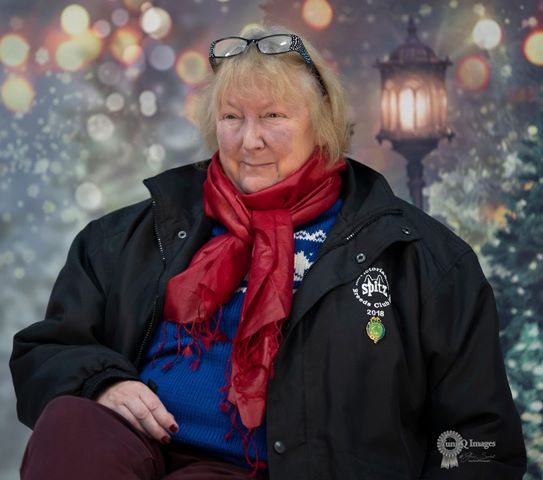 I am excited to be judging the Eurosam Dog Show in 2024

I have been showing Samoyeds since 1976, judging since 1983 and gave my first CCs in Samoyeds in the UK in 1995. Since then, I have also been passed for CCs for 3 Hound, 3 Working, 5 Pastoral, 12 Utility, 3 Working and 5 Pastoral breeds and am a Utility Group judge. I have been 'grandfathered' for another 7 breeds – these are breeds which do not have CCs in the UK, but which are recognised in other countries.
I have bred Champions in the UK and abroad and had extensive cooperation with breeders in other countries.

I am lucky enough to have judged Samoyeds in eleven countries including regional and National specialties in the USA and Australia and Crufts will always be a high point for me. I stopped breeding when my darling husband, David, passed away, so judging is my life in dogs now. I am also a keen needleworker and choral singer. I have two veteran Mittel Spitz residing on my settee who are rescues and remind me every day why I love dogs so much and how much I have to be grateful for. Thank you for asking me to judge your show.
October. 2023